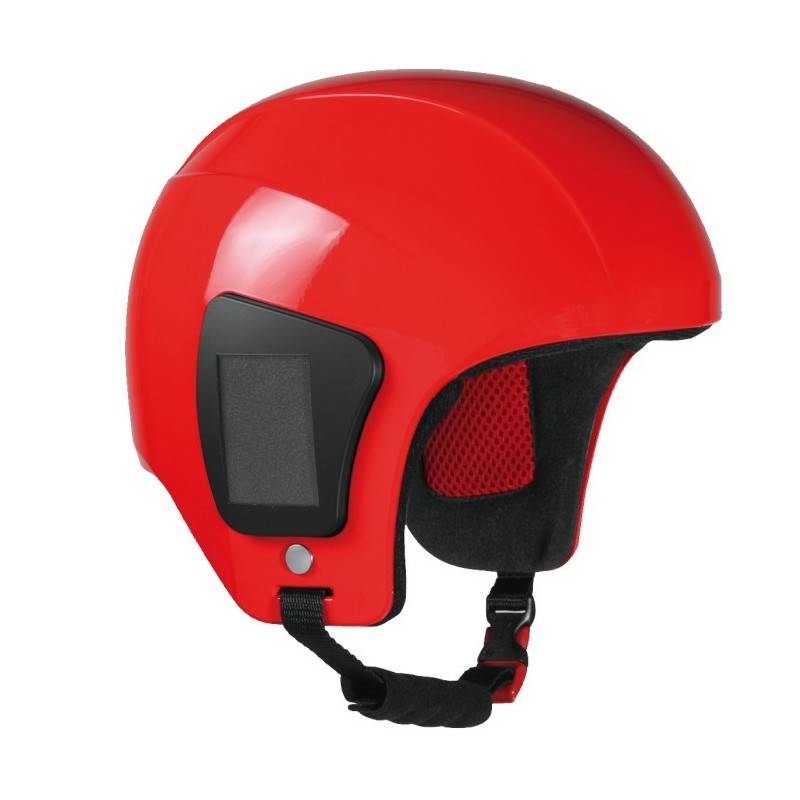  
Z1 Jed-A Wind IAS Open Face
This option designed for the Z1 Jed-A is a special fit for the Skytronic GFX Skydiving Computer or the NeoXs Audible Altimeter.
The option allows skydivers to install an audible altimeter inside the helmet more comfortably because of the extra room over the ear. The audible setup is available in the same color of the shell, or fully transparent. In this case it will be possible to check the functionality of the audible without removing it from the helmet.
The instrument is firmly held in place, and can be removed if necessary (to replace batteries, for example, or to connect the instrument to a computer) without using any tool.
The Z1 Jed-A IAS can accept other instruments with similar sizes.
As the Z1 Jed-A, the IAS version is made of different materials giving this headwear a unique look.
The 3 mm HIGH IMPACT ABS shell, already used on the Z1 HP full face helmet, allows highest degrees of protection, still allowing the open face shell to be flexible, and therefore more comfortable to wear.
The sturdy safety chinstrap is a highly reliable and comfortable attachment system, keeping the helmet stable in place in every condition.