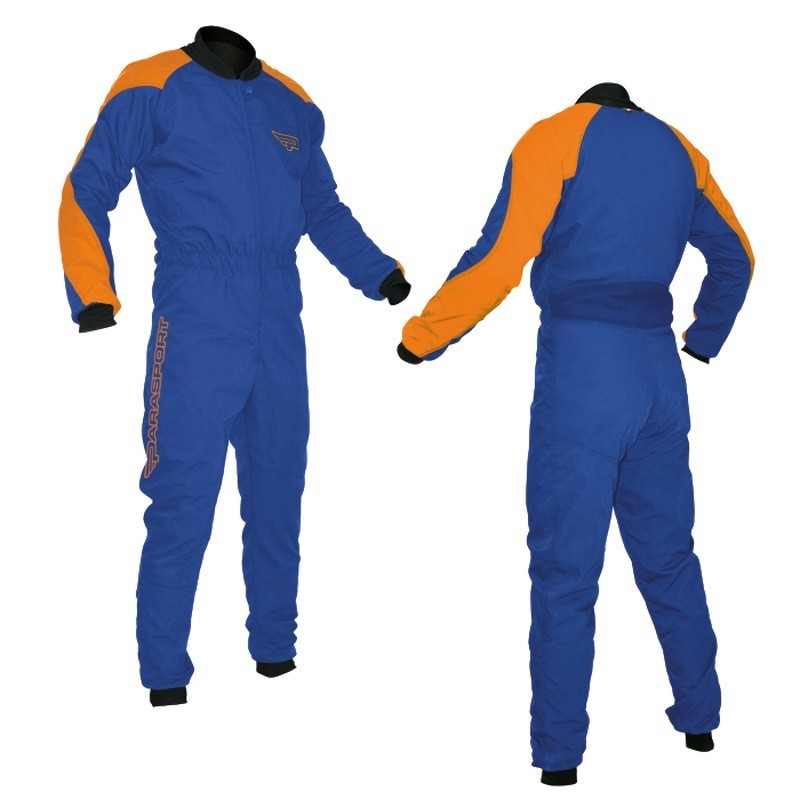  
A quite versatile suit that has been designed for comfort and durability. Started with student operation in mind, turned out to be a quite useful suit in all situation where durability is a must. This includes tandem operation (as pilot or passenger), wind tunnel flying, static line jumps, and much more.
The Student suit is almost entirely made of Windmax fabric, same family of Cordura fabrics, based on a thread coated with Tactel/Teflon, and well resistant to scratches, tear, and ripping: but way softer than regular heavy duty Cordura.
The cut of the suit, with a strong stretch fabric at the lower back, makes it very comfortable. The fit is not excessively loose, with a nice elastic at the waist, and the suit is closed at the neck, ankles, and cuffs with a strong and comfortable Lycra.
The zipper is protected against scratches, and held closed at the neck by a snap dot.
Parasport embroideries, color coordinated, are included free of charge.
The Student suit is available in a wide range of standard sizes(refer to men size chart) and several standard combinations.
Drop zones, skydiving schools, and wind tunnels can have the suit customized with colors choice, custom embroideries, and grips. Contact us if you have specific requests!