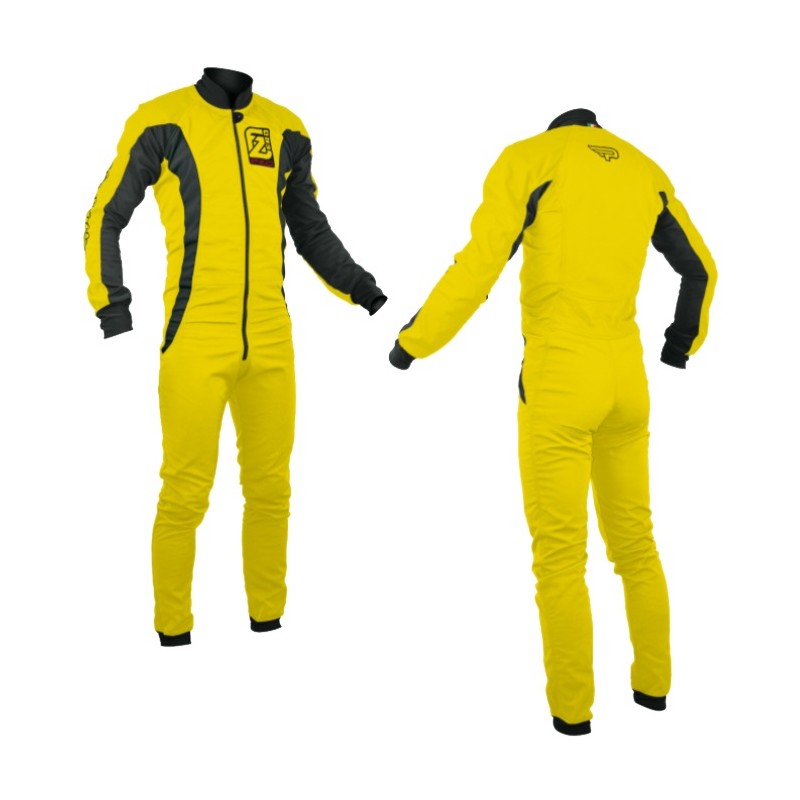  
F-Zero Pro Jumpsuit

Use the configurator to color your jumpsuit and verify options pricing. Once configured, you will be able to save the order form with your choice of colors and options, insert it in your shopping cart, and proceed with the order.
Designed for a professional use in wind tunnels, the Pro version of the F-Zero has those features to make it very practical in prolonged use. the windproof Aërian material, moderately stretchy, is coupled with a soft, breathable liner. Fit is just tight to avoid annoying flapping of the fabric, while the ergonomic cut allows an extreme freedom of movements.
Cuffs and ankles are closed with comfortably tight Lycra, and collar is also made of stitches-free double layered Lycra.
Data sheet
Designer page

FZeroProCfg.htm