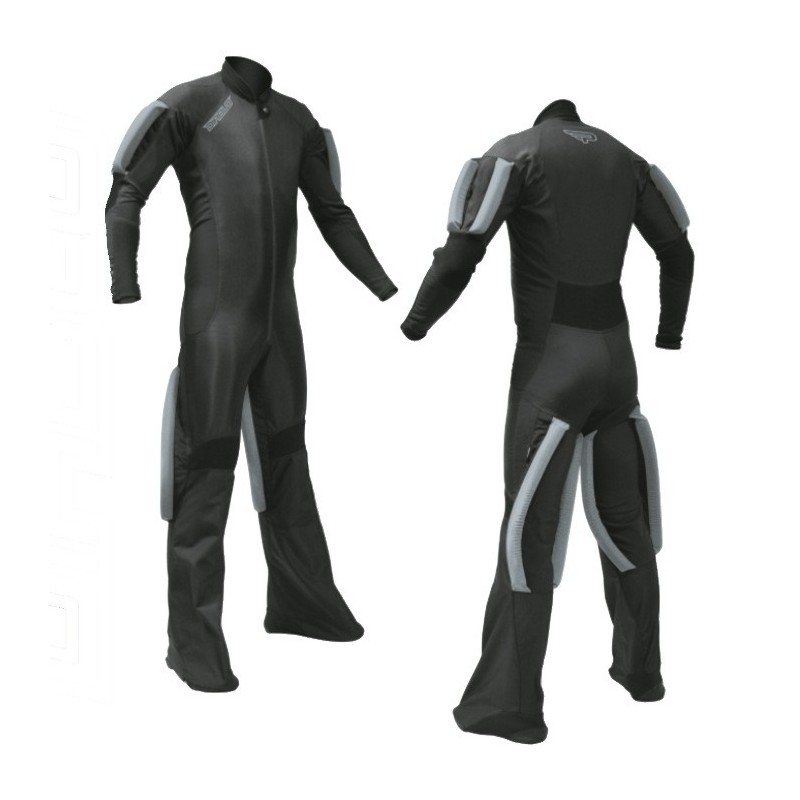  
Diablo

Use the configurator to color your jumpsuit and verify options pricing. Once configured, you will be able to save the order form with your choice of colors and options, insert it in your shopping cart, and proceed with the order.
Diablo is a tight, solid, wrapping suit, but comfortable because of "extenders" strategically placed at the elbows, at the knees, and at the base of the back, stronger than elastic fabric, but able to stretch following the movements of the body while jumping, flying, or sitting in the aircraft.
Front is made of the newest «Hyper» fabric, with a specific pattern surface to deliver a superior aerodynamic, and it's directly coupled with a liner on the inside.
Forearms have as little stretch fabric as possible, while the wrist is closed with a soft elastic binding.
Collar is made of double layered, seam-free soft Lycra, and the windproof zipper is closed at the neck with a rubberized tab with snap dot.
The new Blade Booster, shaped like a sharp blade, becomes solid in the air, reacting fast in turns, being very stable because of no flapping given by the PowerTex ballistic fabric. While it gives most of its power in turns, it helps in forward movements when correctly turned into the airflow.
Knees are covered by a double layer of foam: the outer foam is specifically designed to absorb shock, while the inner one is thicker and soft to provide comfort.
The Diablo needs to be taken seriously as it is not suitable for everyone. Very good experience is required to get the best from this suit, and some time is necessary to adapt personal flight skills to the new aerodynamics.
Data sheet
Designer page

DiabloCfg.htm