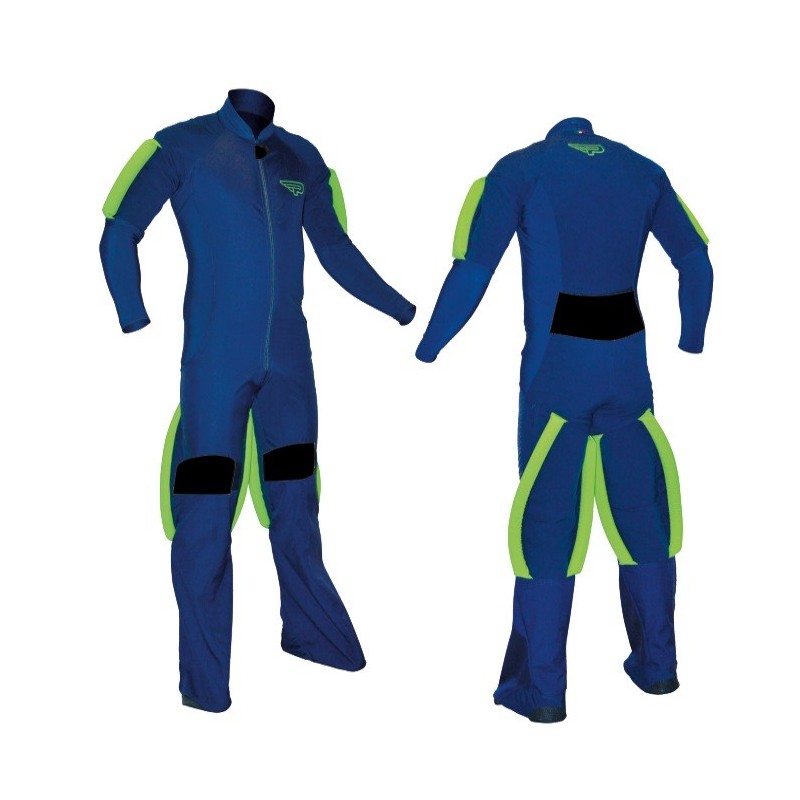  
Synchro jumpsuit

Use the configurator to color your jumpsuit and verify options pricing. Once configured, you will be able to save the order form with your choice of colors and options, insert it in your shopping cart, and proceed with the order.
Redesigning the Formation Skydiving suit that set the standard for years, the Synchro is now applying the same aerodynamic solutions of the Diablo, our top level competition suit, but with a more relaxed fit, allowing amateurs to enjoy the same concepts of the original Synchro, with the advanced improvements designed for the Diablo.
Compared to the original design, the Synchro has now less stretch fabric on the back, and it has been totally removed from the sides. Because of the cut and the materials used now, the suit is more solid than the original one, but is still very comfortable.
Choice of fabric allows to get a suit with a fall rate suitable for different body weights and shapes.
The Blade Booster has the same design of the one you find on the Diablo, and it is made of Cordura with reinforcements to make it very durable even in worst conditions.
Data sheet
Designer page

SynchroCfg.htm