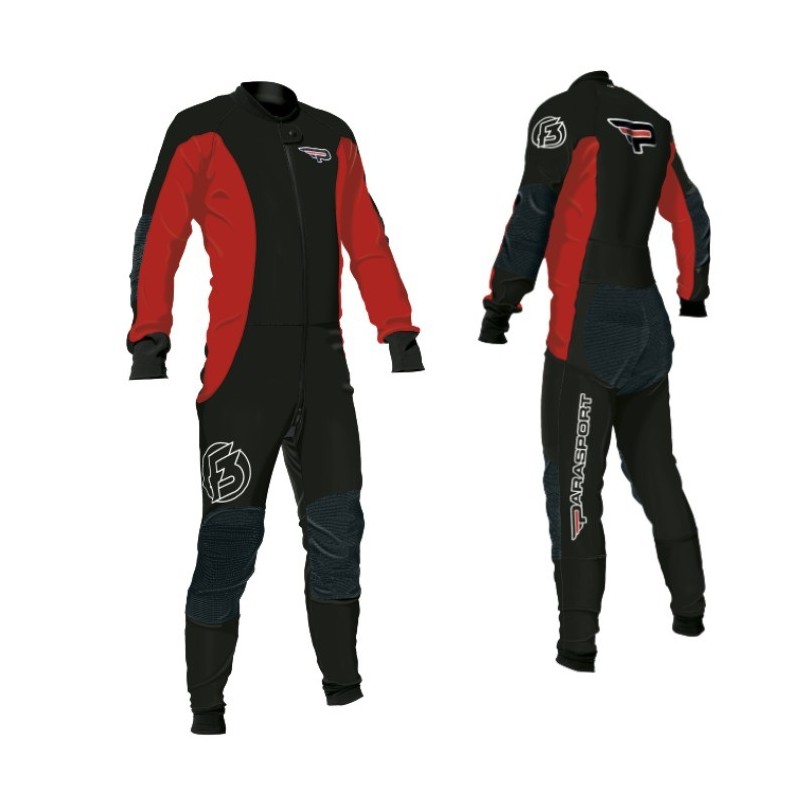  
F3 Jumpsuit

Use the configurator to color your jumpsuit and verify options pricing. Once configured, you will be able to save the order form with your choice of colors and options, insert it in your shopping cart, and proceed with the order.
The F3 is the "top model" of Parasport new freefly suits. Fast, sharp movements, accurate flight. Indoor and outdoor will have no rivals. Fits like a second skin, and only the original fabric texture will give the drag needed to control fall rate and motion, where all freefly skills will be put at test.
The Aërian fabric is the key to a tight, comfortable fit and performance. Quite durable because of Tactel/Teflon thread base, this fabric features a unique texture producing high freefall speed and enough resistance to control maneuvers. So unexpected you will have to try to believe!
Areas with higher risk of tear and wear are protected by Ultra reinforcements, a ballistic material that has a soft feel, but a great abrasion resistance.
A reliable snap-dot zipper stop will hold the windproof zipper closed in any flight situation, indoor and outdoor, while the elastic wrist and ankles, combined with foot-straps, will hold fabric on arms and legs in place.
Data sheet
Designer page

F3Cfg.htm