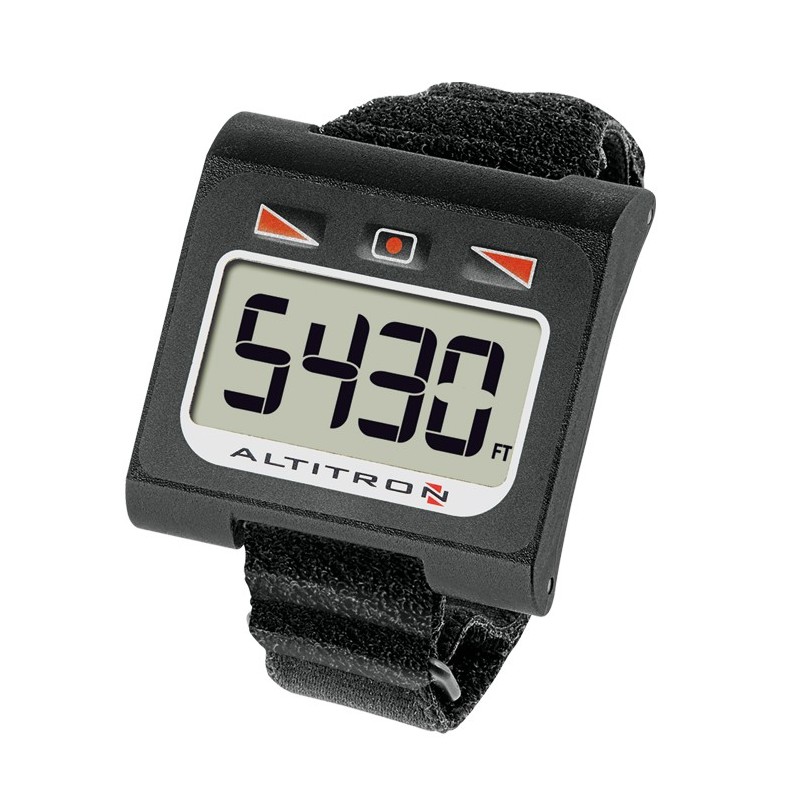  
The Altitron Digital Altimeter is an advanced instrument offering new functions, but has been designed for ease of use. Its backlighted, high contrast display has been specifically developed to be clearly readable in all lighting conditions, while the compact and ergonomic case allows the unit to be used on wrist, hand or inside the transparent arm pocket of your jumpsuit.
Using a common type of battery, easy to find everywhere, the Altitron is able to store information about the last 300 jumps, as well as statistical information including the number of jumps and total freefall time. It also serves as a watch/calendar and ambient thermometer. Always ready to jump, its low power consumption stand-by mode allows months of operation before you need to change the battery.
The Altitron can be configured to show altitude or speed while in freefall. When used as speedometer, the instrument will switch automatically to altimeter mode below a user selectable breakoff altitude.
The Altitron is designed to be strong and well protected by a 2mm sturdy and thick anti-scratch and anti-shock methacrylate glass, offering no optical distortion. Units of measure, mode, date format, are all user configurable to adapt the unit to skydiver's habit.