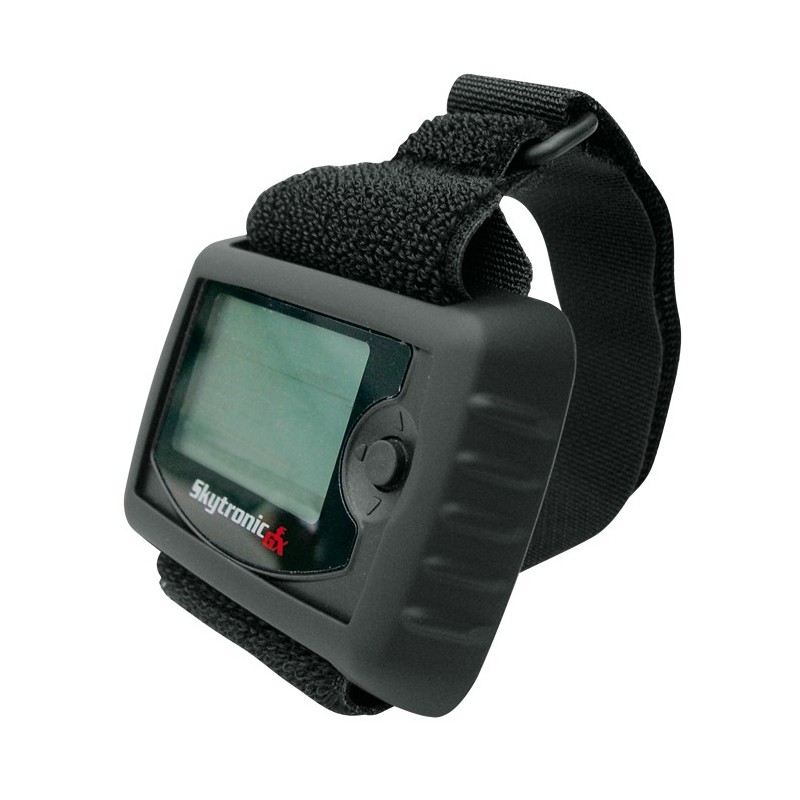  
Skytronic GFX Wrist Mount
This practical accessory has been designed to wear the Skytronic GFX on wrist when using it as digital altimeter.
It is make of an anti-shock case designed to accept the unit, allowing its full functionality and its easy removal, for example to move it to a Z1 with IAS setup at the next jump.
The ergonomic case shape, combined with the adjustable wrist strap, make easy to place it wrists of different sizes, positioning it at will.